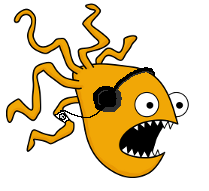 The Latest Episode of Spiffing Review has arrived!
This week we review Brit monster movie ATTACK THE BLOCK.
In the trailer park we take a look at:
Beginners
Straw Dogs
35 and Ticking
Ironclad
Good Neighbours
And in our new feature Movie Watch we talk about Transformers, Cowboys and Aliens and other movie tidbits.
Listen here:
Or click this direct link to the mp3.
Remember, we welcome your feedback, any comments or suggestions for the Trailer Park can be emailed to us at simonandwayne@spiffingreview.com
For twitter based updates, click here