Please visit this page where we have fixed the audio link!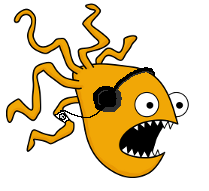 The Latest Episode of Spiffing Review has arrived!
This week looking at the dizzying world of Fan Films, particularly looking at Born of Hope – inspired by The Lord of The Rings.
In the trailer park we take a look at:
Cars 2
Conan the Barbarian 3D
Priest 3D
True Legend
Jumping the Broom
And in our new feature Movie Watch we talk about Thor, Fast 5 and other recent (and not so recent) movies.
Listen here:
Or click this direct link to the mp3.
Remember, we welcome your feedback, any comments or suggestions for the Trailer Park can be emailed to us at simonandwayne@spiffingreview.com
For twitter based updates, click here
To see some examples of fan films, why not visit: