Our Ravenskil project has been ticking along for some years now and has reached the stage where the majority of the voice recording is complete and we're starting to pull the episodes together. There are eight of these in total, each coming in at thirty minutes in length – so you can imagine the vast amount of raw audio we've recorded in the form of takes and re-takes (and out-takes) which needs sorting through and editing into a final product.
Due to hardware and (lack of) studio constraints, voice actors were recorded individually. We'll take a look at the H4N and associated hardware setup in a later blog post, but suffice to say that we ended up with this sort of thing:-
(Tom Butterworth ran a close second for the role of Emily…)
The next stage was to transfer it to a PC and sort through all the different takes of an actor's lines for an episode and select the best one. In some cases where the line has been recorded with a number of different inflections, both/all might be taken so that the one that fits best can be used.
Each line was exported as a single audio clip which could then be inserted into the appropriate character track on the master recording. We then inserted some ambient noise and sound effects for each scene to form a rough draft of the complete episode, so that the original clip now sounds like this:-
Although it sounds much better this is still not the finished product – for example in this clip Emily's voice still has too much "room reverb" due to the recording being made in a room with a hard floor. Once the entire episode has been put together to this standard it will be edited down to the correct run time and then passed to one of our friendly neighbourhood sound engineers to tweak and fiddle with until we have the finished product. So until then it's back to work!
Our next big audio production is The Ravenskil Chronicles, a Cthulhu-inspired horror/detective series set in the 1920s. The scripts call for a cast of thousands (well, dozens) and we're asking  for your help yet again. Only this time it doesn't involve running up and down a beach in the rain, as with the Arms Race: Escalation shoot.
In fact, acting for an audio drama is an altogether rather cosy affair, involving sitting in a comfortable chair, thesping into a microphone while you're fed with tea and biscuits.
We will be autioning for voice actors on Sunday 12th August from 4pm – 7pm and again on Sunday 19th August from 12pm –  3pm (or as long as required) and would like to invite anyone who is willing to give it a go to come and take part.
There are characters of all ages, genders, backgrounds and dodgy regional accents so should be something for everyone. Let us know if you'd like to come along and please feel free to spread the word to anyone else whom you think might be vaguely interested.
The sessons will be at our recording studio (well, Chris' house) on Mill Hill Rd in Norwich. If you're in Norwich and would like to give it a bash but cannot make either date then we may be able arrange to come to you at a convenient time – let us know.
If you're not local all is not lost: we can arrange for you to audition by sending a recording over the internet.Recording of the actual series will be done in a fairly piecemeal fashion dependant on when and where actors are available so shouldn't represent too much of a drain on people's time.
Do let us know if you're interested, either in the blog comments or by using the contact page.
Please note that unfortunately we will not be able to pay or cover expenses for this project.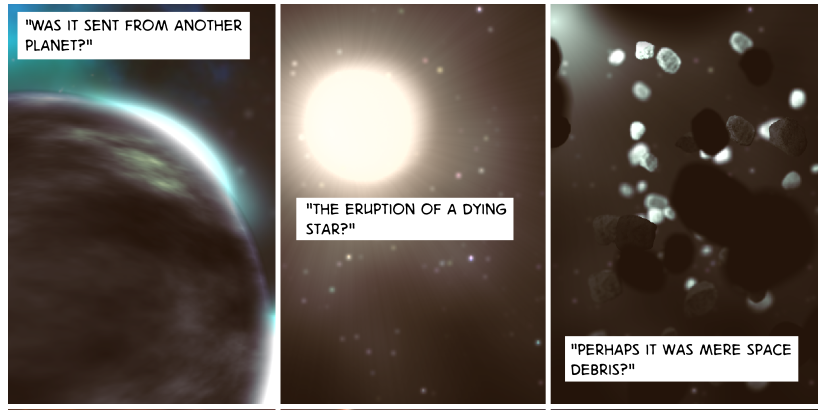 If the Mayans were to be believed, 2012 is a trap for us all. Assuming that to not be the case, we're going to be busy this year on several exciting projects.
Arms Race web series
It's been a long time in development but the Arms Race web series is finally going to happen this year. Following on from our 2010 short film we'll tell the continuing adventures of soldiers in a steampunked Crimean War. This time out we have better equipment, a more experienced crew and a fantastic multi-episode script from Chris Burdett. We're doing everything we can to up the scale and excitement, while keeping the fun, tongue-in-cheek style of the original short.
To get a sneak peek at what we're up to, check out our recent weapons test.
We'll also be updating the Arms Race website soon with pre-production diaries, so keep an eye on that.
Arms Race comic
Bridging the gap between the end of the short film and the start of the web series, our first foray into comics will be a 3-issue adventure with all-new characters and a few returning faces.
The comic will be released online for free and will expand the backstory and universe of Arms Race considerably. A preview of some work-in-progress panels can be seen above.
The Ravenskil Chronicles audio drama
This remains something of a working title for our brand new Cthulhu-inspired horror-detective series, from the producers of Jack Steel. Set in the 1920s in the aftermath of the Great War, Captain Alistair Higgins must face his past if he is to survive an encroaching threat from beyond the known world.
This multi-part audio drama was written by IAT members Chris Burdett, James Harvey and Simon Jones with guest writers Tom Butterworth, Nadia Jones, Mike Fortey and Amy Lyall. It's the biggest audio project we've ever attempted and paranormal mystery fans are in for a treat.
Spiffing Review returns
Your hosts Simon Jones and Wayne Bolt are back this weekend for the third series of their decidedly irregular movie review podcast. They even intend to release episodes on a regular basis this year, though we'll believe that when it happens. Episode 1 will be online soon featuring reviews of Tucker And Dale Versus Evil and Mission Impossible 4: Ghost Protocol.